-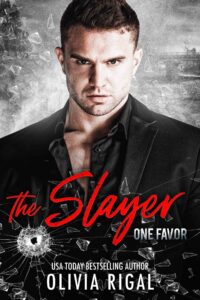 Roxy
I'm a sniper and a bodyguard.
I don't chase after ghosts.
When The Factory demands that I rescue a runaway kid, I tell them no.
But I owe them.
They'll never let me forget it, so I agree…
Until I find out I've been assigned a partner, a ghost from my past – Damon Walsh.
He's cocky, arrogant, and thinks he's God's gift to women.
I want to put a bullet right between his eyes.
But we have to work together.
The longer I spend with him, the more he makes me squirm.
I refuse to give into the hot friction between us.
He's off-limits, and the second this mission is over, I'm going to disappear.
I just hope my heart will stay intact long enough to get away from him.

Damon
Roxy-freaking-Smith.
My contact from The Factory has lost their mind.
I want to laugh in her face.
There's no way in hell Roxy will work with me.
Our past is explosive.
She wants me.
It's all over her gorgeous, petulant face.
I'd love to strip her down and show her what she's missing, but we have a job to do.
Rescuing a missing kid is my top priority.
Messing around with Roxy is secondary.
But the minute I get that kid back home, I'm going to show Roxy why she's wrong about me.
It might not go anywhere, but I have to know.
Because for the last nine years, she's the only woman I ever dreamed about.
Get the Book:

Also in this series: