-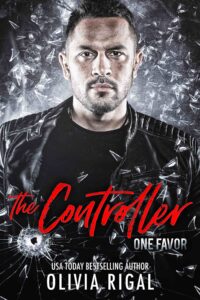 I OWE THEM ONE FAVOR
AND NOW THEY'VE COME TO COLLECT.

Heather

There are two things in life you can't outrun: death and taxes.

In my life, there's a third: the favor I owe the Foundation.

The Foundation sent me to Brazil to investigate a charity questionable tax returns. No trouble for a controller like me … except that the charity is in the jungle where horrible creepy crawlies live. Things get worst when I discover a human trafficking ring. Now I'm running from mercenaries. Thankfully I can count on Trent's reluctant help. As wild as the jaguars that hunt us, as fierce as the armed men on our heels, for my heart, he's the most dangerous creature around.

Trent

Saving damsels in distress is not my thing but neither is throwing them to the wolves.

So when Heather pops out of nowhere with her crazy Foundation story, I agree to help.

Keeping her safe in the jungle is the honorable thing to do.

But what I'm feeling right now is anything but honorable.

I want to kiss her luscious mouth. I want to stroke her irresistible curves.

We may not live to see daylight, but in darkness, anything can happen. I just hope we live long enough to figure out what's happening between us.
Get the Book:

Also in this series: