-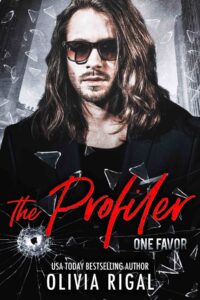 Enya
As things stand, I have no choice but to take on a patient.
Martin's lost his memory and his uncle hired me to help him get it back.
But those who sent me couldn't care less about Martin.
They see him as my ticket into his uncle's world.
My real mission is to investigate the man suspected of human trafficking. 
But Martin is quite the distraction.
And even though I'm not supposed to get involved with my patients,
I have very unethical fantasies about playing Jane with this new Tarzan.
Martin
I don't want to remember the details.
It was the worst day of my life.
Yet my uncle insists I push through to find answers that remain hidden.
I thought I was fine—until Enya showed up.
She makes me want to live again, fully. 
One taste of her and I remember that I'm a man.
For her, I would do anything.
Even uncover the grisly secrets hiding in my own family.
Get the Book:

Also in this series: