-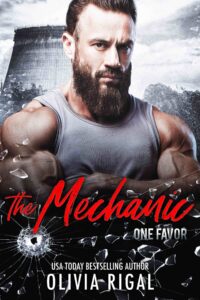 Kyla
Cars are my thing. I tune them up and I drive them. Hard and fast.
Fast enough to leave any police driver in the dust, anywhere in the world.
But no car is fast enough to outrun a nuclear disaster.
Yet, that's where the Factory is sending me and they won't take no for an answer.
And as if the radiation hazard wasn't enough, there's Lee, a mob enforcer, hot enough to make my core melt, cold enough to make me disappear at the end of our mission.
Lee
People call me when they need a problem solved. Fixing stupid is pretty much the job description. I'm not a mean guy, I just do what has to be done, and don't ask questions.
At least, that's how it's supposed to be. How it is, until I run into Kyla. Smart, curvy and oh so sexy, the team's driver opens my eyes to new horizons.
I could start a different life with her—and the treasure we've been sent to collect. But first, she has to do the impossible. She has to trust me, or we won't get out of this madness alive.
Get the Book:

Also in this series: