-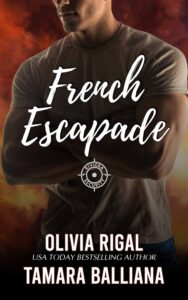 IN KINDLE UNLIMITED

An American soldier.
Kenneth Dylan comes home to an empty house. Madison, the sister he's raised since their parents died, has run away. She's on a French escapade with a man named Arkady. An escapade that is turning ugly. Her last message, a call for help.
A French policewoman.
Élodie Cossa is a police officer in Cannes. Limited to desk duty after rattling the wrong cages, she's on probation. Yet, she doesn't hesitate to put her job on the line to help Ken look for his sister.
An irresistible attraction and a joint investigation will uncover so much more than a human trafficking network.

Book 1 in the Riviera Security series, French Escapade can be read as a standalone.
Get the Book:

Also in this series: