Ripped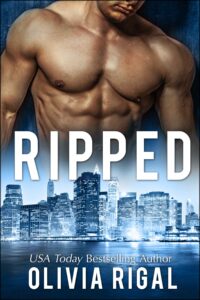 I'm facing the kind of choice that most girls would envy: two men.
One is a sexy, larger-than-life rockstar.
The other is my best friend. The only guy who really understands me.

Xander is a god on the stage.
He's also the father of my kids, but only on a technicality.
He can't settle down. He'll never stay.
But when I'm with him, I can dream about him sweeping me off my feet, away from the pain and disappointment of my old life.

Tennessee is my rock.
He knows where I came from, and he's loved me through it all.
But with him, I'll never be able to leave my painful past behind.

How did a curvy, sharp-tongued single mom find herself in this situation?
I still don't know. But I need to make a choice, before it's too late.

Note that even if Lyv's story is a stand alone, you run into her again in the Iron Tornadoes ...
Get the Book: