Jade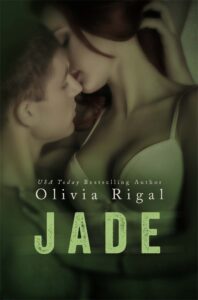 I left school to find myself.
Instead, I found him.
A research trip to Southeast Asia seemed like the perfect opportunity to get out of my academic rut. But then there was Oliver. Of all my roommates at the boarding house, of course he's the one I keep running into. Brilliant. Sexy. And charming enough to turn coal into diamonds with a quirk of his lips.
He might specialize in precious stones, but I'm not going to fall for his act. I'm sure he thinks I'm an easy target - shy, nerdy and with plus-size curves to boot, who never gets attention from guys. But no matter how he makes me melt and quiver, I'm not giving in.
It's going to be a long three months.
Get the Book: